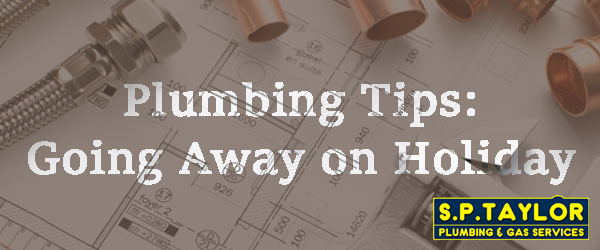 Your suitcase is packed and you're ready to go on holiday, hurrah! You will need to remember to pack the essentials like your passport, travel insurance and travel money, but have you thought about getting your house ready for your holiday too?
Research conducted by the AA revealed that 91% of holidaymakers said they they check that their doors and windows are locked before setting off, and 73% turn off all of their electrical. However just 38% turn off their boiler, and 25% of Brits have returned back from their holiday to water leaks.
So we've put together some useful tips for you to follow to avoid a holiday disaster, you don't want to put a damper on your holiday mood by coming home and finding out that your house has flooded while you were away. Here are a few important things that you can do.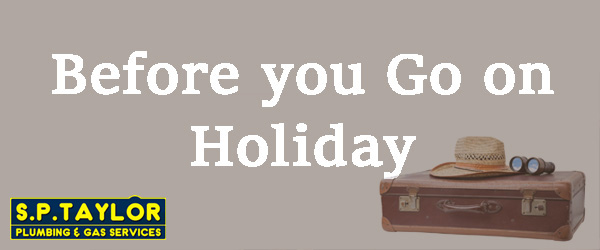 Ensure that All Taps Are Turned Off
This sounds like quite an obvious tip, but it's better to be safe than sorry – especially when leaving any taps on could result in flooding and then a hefty price to pay to fix the damage.

Turn Your Water Off
The safest thing to do if you're planning on going on holiday is to shut off the main water supply altogether, this will give you extra peace of mind and won't leave you panicking at the airport before you're due to depart. Simply locate the mains water inlet pipe for your house, and turn the stopcock valve. If you're not sure on how to do this, give us a call on 01922 474313 and we will be able to guide you through it.
If you are asking for a relative, friend or neighbour to keep an eye on your house, take the time to show them where the mains stopcock is just in case something does go wrong. It's also a good idea to leave a list of emergency contacts for them to ring, just in case.
Check your Washing Machine
Take the time to closely inspect your washing machine hoses to ensure that they are all securely attached and are in good shape. Did you know that washing machine hoses are one of the two major causes of leaks in the home? Check that washing machine!
Set a Timer for the Central Heating During the Winter
If you're going away during the winter, you need to be careful that your pipes don't freeze while you're away as you will not want to come home to a broken boiler or worse. Any poorly or non-lagged pipes could freeze,  when this ice unfreezes and expands inside the pipes it will burst the pipes and flood your house.
Most modern boilers will have a timer inbuilt, but if yours doesn't or you are unsure about setting a timer it is best to ask a relative, close friend or a good neighbour to manually turn it on and off for you – it also means that they can keep your house safe while you are away too.
Empty the Ice-Maker
If your fridge freezer has an inbuilt ice-maker, ensure that your ice-maker is empty before you go on holiday. If your house incurs any power-cuts while you are away it will affect your fridge freezer and your ice-maker, which will result in a not-so-lovely puddle of water in your kitchen. You will not want to clean this up straight after stepping in your front door, so clean it out before you leave to avoid any flooding.
---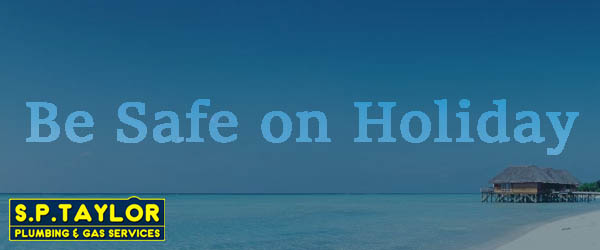 Stay safe while you're away on holiday and make a note of these important tips. Whether you're staying in a hotel, cottage or a caravan, gas safety is crucial and it pays to be aware of the potential risks. There are different laws and regulations in other countries also, so if you're going abroad on holiday it is worth getting to know all of the different safety tips when dealing with Carbon Monoxide.
Purchase a Portable Carbon Monoxide Detector
There have been a shocking number of deaths linked to Carbon Monoxide poisoning, at home and abroad. Whether you're travelling over seas or to an English seaside, we highly recommend purchasing a Carbon Monoxide alarm which is suitable for travel before going on holiday as they are rare to find in some areas, especially overseas.
Carbon Monoxide alarms are cheap to purchase and will ensure your safety, you can purchase a Honeywell CO2 Detector from us here at S.P Taylor – call us on 01922 474313 for more information.
Inspect Gas Appliances
Keep an eye out for: black marks on stains around the gas appliance, a lazy orange flame instead of crisp blue flames and also an abnormal amount of condensation. These are all signs that the gas appliances in your room aren't working properly, and we recommend that you inform your holiday rep/hotel receptionist/building owner straight away.
If you are holidaying in the UK in a cottage or caravan, the landlord will need to ensure that all gas appliances have been safety checked and serviced by law – so ask the landlord for an up-to-date gas safety certificate if you are unsure.
Don't Mistake Carbon Monoxide Poisoning with Holiday Sickness
You may think that you have a hangover, food poisoning or are dehydrated as the symptoms of Carbon Monoxide are very similar but we recommend that you seek medical assistance as soon as you have any of these symptoms: headache, dizziness, nausea, breathlessness, collapsing and loss of consciousness.
IF YOU SMELL GAS OR THINK THAT THERE MIGHT BE A LEAK:

Turn off the gas at the meter
Extinguish naked flames
Open all windows and doors to air it out
Leave your room
Inform your holiday rep or the owner immediately
Seek medical advice if you feel unwell
 For further information and advice, do not hesitate to call us on 01922 474313.