Guide to Hiring Bathroom Fitters
Welcome to our guide to hiring bathroom fitters. Here we will outline what qualities to look for when hiring a contractor to fit your bathroom. To start with, here is a basic outline of what the task will usually involve:
Tiling – Check that the fitters can handle the tiling for you.
Electrical work – Qualified electricians are a must for this stage.
Plastering – Do not overlook this step. Improper plastering can ruin a bathroom, so make sure that the fitters you hire are competent in this area!
Cloakrooms – Any cloakrooms associated with the bathroom should also be looked at.
The over-arching design – Is the overall design plan coherent and attractive? It should be. Your fitters can help walk you through the design phase, if needed.
Guide to Hiring Bathroom Fitters: how to check a potential contractor
Hands-down the best way to see if a contractor is up to standard is to check the testimonials. Traits to keep an eye out for include:
Accomodation of specific needs – Can the fitters you want to hire help you out with your specific situation? Make sure you make clear what you need doing, so there is no miscommunication.
Working to time – Do your fitters have a track record of working to time?
Job completed to satisfaction
High level of customer service
Years of experience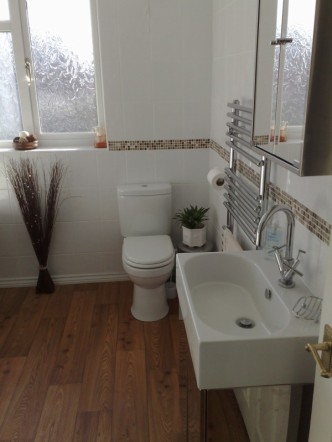 Guide to Hiring Bathroom Fitters: Further information
Whether you are looking for a full re-do, a new shower, or simply a basic repair job, please don't hesitate to contact us for a quote or more information. We look forward to hearing from you! We also have more information available on bathroom fitters Walsall.